February 6, 2022

3 Inexpensive Valentine's Day Date Ideas 

You can have a fun and romantic Valentine's Day AND stay within your budget this Valentine's Day. Here are three great, inexpensive date ideas that you can do with your loved ones.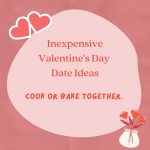 Cook or bake something together. Even if you make a grand feast at home, it will still probably fit the budget more than if you were to go out. And you'll probably have leftovers! Head out to the grocery store and pick up some delicious ingredients to make a romantic meal together. Not so great at cooking? Meal delivery boxes are making it easier than ever to make home-cooked meals, with pre-measured ingredients and easy instructions.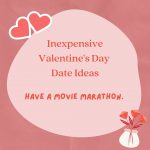 Have a themed movie marathon. Stick with the classic rom-coms or go in a different direction with scary slasher movies. Chances are you have at least one streaming service – pick out 2-3 movies to watch for the evening. Check out the dollar store for great deals on movie candy and popcorn to make your experience almost like you're at the theater!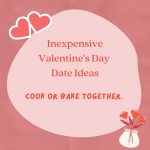 DIY a spa night. Going to the spa is expensive, but making your own spa at home can keep you right on budget. Whether you make your own facemasks or buy some from the drugstore, it's sure to be a relaxing night at home. 
Here are some other ideas for inexpensive Valentine's Day dates that you'll both love: https://www.moneycrashers.com/valentines-day-date-ideas/ 
Happy Valentine's Day from PEFCU!