September 6, 2022

Doggie Dates with Lakeland's SPCA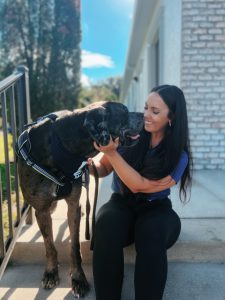 Hi! Alyssa here! I'm your PEFCU Community Engagement and Branding Specialist, and I love to talk about how PEFCU helps people in our communities live their best lives. Today, I want to tell you about one initiative near and dear to my heart: SPCA Florida.   
The SPCA helps eliminate animal suffering and engages the whole community in the welfare and well-being of animals. As of 2022, they have saved 2,133 lives and spayed and neutered 3,522 pets. PEFCU partners with SPCA Florida to bring awareness of the furry pals available for adoption in our hometown of Lakeland.  
As a proud dog mom, I know the difference my pup makes in my life. I wanted to help bring that same joy to others. So, I went on my first blind DOGGIE DATE in April of 2022 to spread the news about adoptable dogs and cats of all ages. Yes—a day date with an adorable pup! 
Here's how my Doggie Date went: 
That morning, I picked up Bella Boo, a Black Mouth Cur mix, and headed to Munn Park for a walk. Of course, we made a pit stop at Starbucks along the way (latte for me, pup cup for Bella Boo).  

 

We strolled around Downtown Lakeland, then took a car ride to PEFCU's Lakeland branch to meet our lovely members and staff. Then we practiced Bella's commands and watched her do zoomies in the front yard! Bella Boo is so smart and such a lover!  

 

After our memorable morning, we returned to the SPCA a few hours later, dog-tired and hearts full!

 

And guess what. After being bounced around from shelter to shelter for five months, Bella Boo was adopted only a few days later!

😊

 

 
Just a few months into our SPCA partnership, we have gone on five Doggie Dates; there was Bella Boo, Tucker, Seiya, Jazzy, and Titan! The BEST news is that all of them have been adopted so far!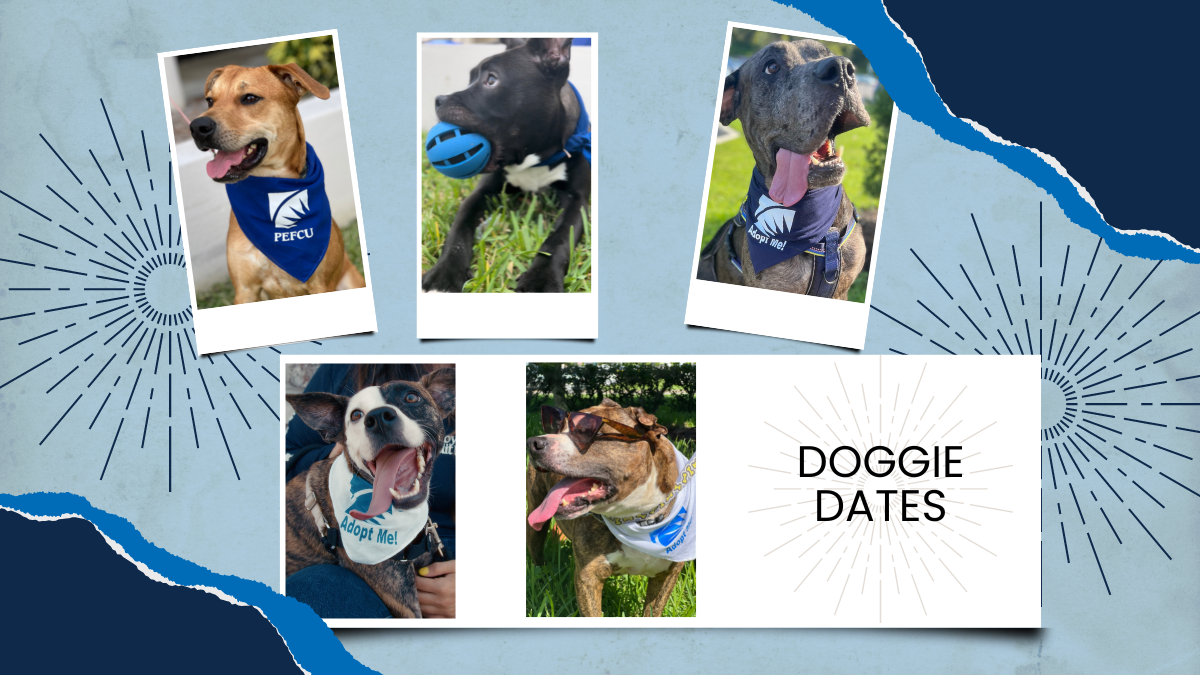 If you wish you could take a dog on a date, too, you most definitely can! Doggie Dates are perfect for the person who isn't sure if they are ready for the responsibility of a pet yet. The cost is only $10!  
Follow us on Instagram @PublixCU to tag along on our future Doggie Dates. If you're interested in getting involved with your local SPCA, visit https://www.spcaflorida.org/ for more information.